Serving individuals since 2007, it is the mission of New Horizon Ranch, to enrich the lives of individuals through equine assisted activities and therapies.
Upcoming Events
Discover Events
Donate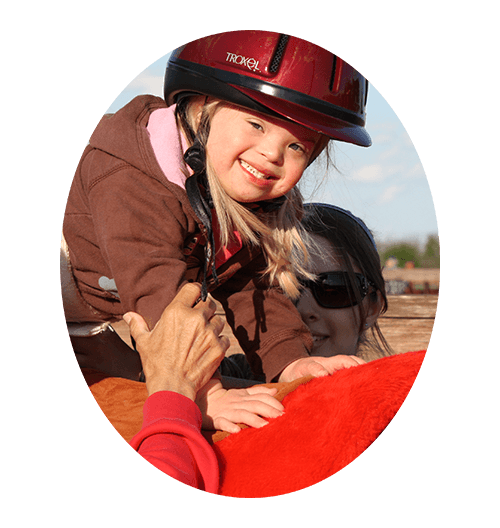 THERAPEUTIC RIDING
Riders of varying abilities are able to achieve appropriate levels of independence in their personal horsemanship and equestrian riding skills under the direct supervision of a PATH Certified Riding Instructor.
SILVER SADDLES
Designed to help senior adults maintain strength, range of motion, memory, cognitive function, lower stress hormones and keep active and social.
VETERANS
The Veterans program is a combination of groundwork and riding that allows Veterans of the Armed Forces and their families to partner with horses to reintegrate into civilian life.  This provides opportunities for physical, cognitive, social and emotional healing and growth that can be customized to the needs of each individual.  We are proud to give back to those who have bravely sacrificed so much for our freedom!
SUMMER DAY CAMPS
Horse Camp is an integrated experience designed to provide campers with special needs and campers with typical needs the chance to have fun side by side and bond over their common love of horses and their desire to learn more.
GIDDY UP & READ
A literacy program for struggling readers, which combines elements of classroom learning, riding horses, basic horsemanship & reading to miniature horses.
EQUINE ASSISTED PSYCHOTHERAPY
This experiential and client-driven, mental health program is co-facilitated by an Equine Specialist and a licensed mental health professional. Experiential learning and interactions with horses allows the client to open up on his/her own time frame to handle any mental health problems, concerns or issues he/she might face.
MINI LESSONS WITH MINIS
This student-centered, non-riding, mobile program allows NHR to partner with local educators to create an engaging experiential program where the miniature horses visit the school to help students with specific academic or character skills. We believe that the opportunity to interact with the miniature horses while reinforcing an educational component will not only be fun and motivational but the kinesthetic learning approach will enable children to retain more information.
CHARACTER EDUCATION
This non-riding program, facilitated by an equine specialist (horse professional) and a licensed teacher, was intentionally developed to target youth-at-risk and those learners who struggle to remain engaged.  Using the non-traditional setting of the ranch environment and engaging activities with the horses, a program is designed to offer students the opportunity to learn and practice a specific character skill each session.  These kinesthetic activities help improve understanding of these abstract ideas and students are able to communicate how the specific skill can make them more effective students in school.
COLT
Community Opportunities for Leadership and Teambuilding provides companies or organizations a unique form of staff/leadership development, training and team building while providing individuals with an opportunity to experience, first hand, the power of the interaction with the horse.
IT IS TIME FOR OUR ANNUAL "MORE THAN A PONY RIDE" FUNDRAISER!
New Horizon Ranch, Inc. is a therapeutic horseback riding center located in Rantoul, Kansas and is currently offering Therapeutic Riding, Equine Assisted Learning, Equine Assisted Psychotherapy, and Summer Day Camp programs to individuals of all ages with physical, cognitive, social, emotional and learning disabilities.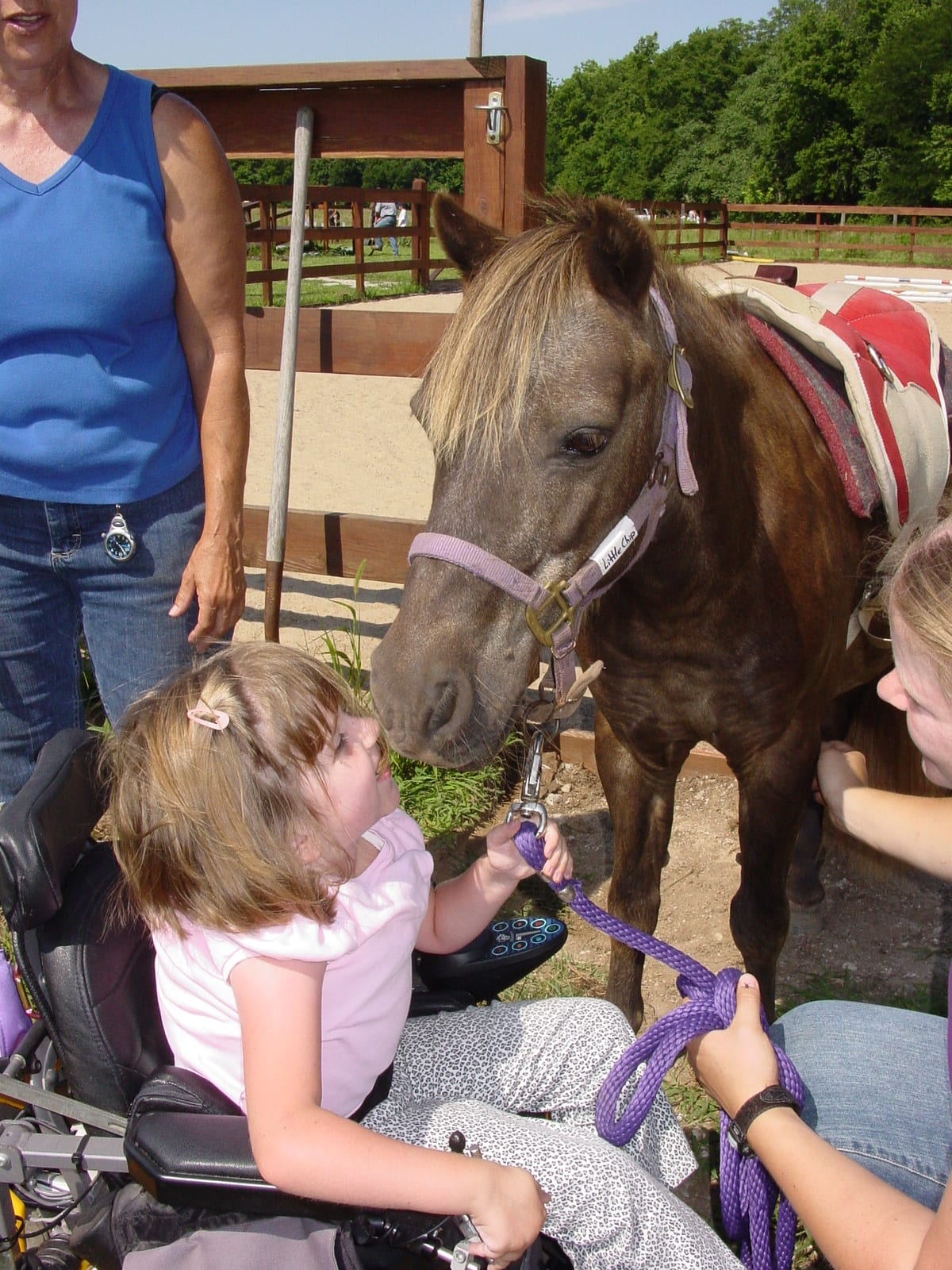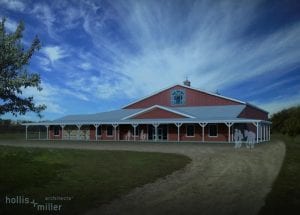 We are still raising funds for the Indoor Arena Campaign.
If you would like to make a donation to provide a place for the riders to ride no matter the weather mark your donation "Arena Fund"
YOUR GIFT TOWARD THIS BEAUTIFUL INDOOR ARENA AND EDUCATION FACILITY WILL MAKE SURE, THAT NO MATTER THE REASON A CHILD OR ADULT SEEKS SERVICES AT NHR, THEY CAN RECEIVE ANY OF THE LIFE CHANGING BENEFITS – ALL UNDER ONE ROOF!
This was our first experience with NHR and can I say AMAZING. My daughter attended camp as a Rowdy Ramgler. New to horses she was excited and nervous. Everyday she came home with the best stories and her confidence continued to grow and grow each day thanks to Ms. Jessica, Brian, and Joy! They truly care about each camper and invest the time to get to know them and teach. They make each day so fun. The show off at the end of the week was so great to see as the kids demonstrated what they had learned. Thank you to all of the staff and special volunteers for a an extremely memorable week. We can't wait until next year!
Brian, Joy, and the whole crew (and horses) at NHR are so wonderful! They have true servant hearts and have worked very hard to make sure we have been able to continue to ride! Our daughter has Down syndrome and wasn't fond at first, but we didn't give up and she has finally come around! They make me feel like they care about my daughter's progress in life as much as I do! Great organization!
We absolutely love this place! The staff are like family and were so nice and enjoy helping these young people with their love for horses. Our 7- year-old daughter went to horse camp for four days, had only been on pony rides at carnivals. After four days, she was riding her horse and could tell us everything we wanted to know about horses! She loved it!!
New Horizon Ranch 1526 Vermont Road Rantoul, KS 66079-9009
New Horizon Ranch
1526 Vermont Rd, Rantoul, KS 66079